More than Just Cooking!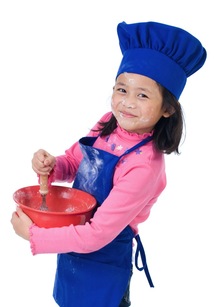 Kids in the Kitchen is an interactive program with most classes geared toward children ages 4 to 12. Classes and camps are designed to encourage culinary competence and confidence through engaging, educational and entertaining hands-on experiences!

In our classes kids will be given opportunities to learn or improve upon:
• Healthy choices
• Creativity
• Reading skills
• Math skills
• Science
• Cultural experiences
• Planning, budgeting and nutrition

And our birthday parties are creative and fun! Party-goers will delight in a unique party experience, preparing and enjoying their own party food!